Level up your career with
Practical

expert-led courses
Begin, switch, or scale your career by learning the most in-demand skills from top industry experts.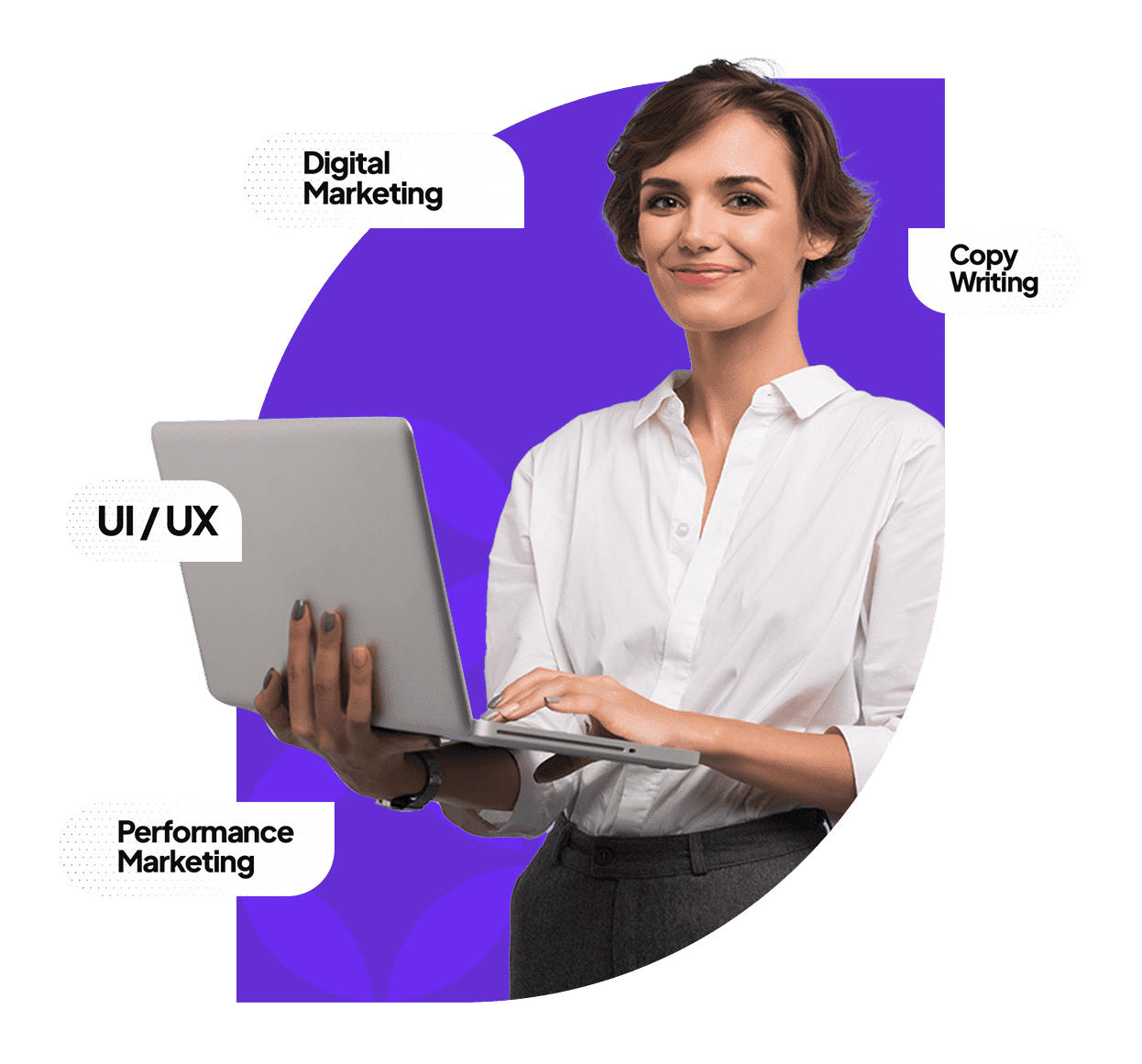 Our learners work in these
companies
Live
Cohort Based

Programs
Learn in a Mentor-led interactive environment!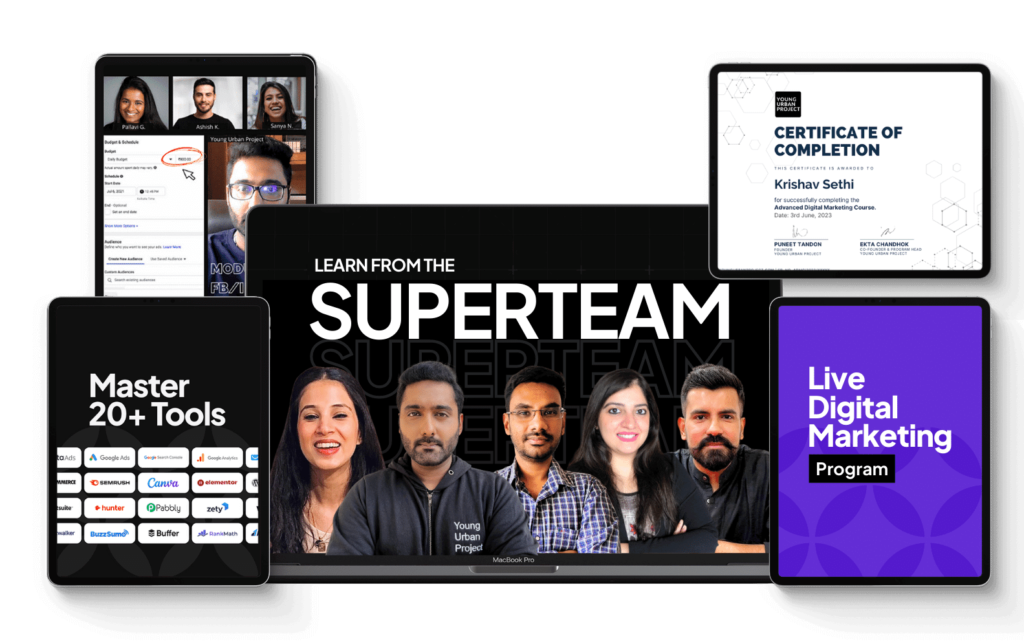 12-Week Advanced Digital Marketing Certification
Become a Digital Marketing expert with the most comprehensive Practical program in the industry where you will learn 360-degree digital marketing skills.
with mentors from brands like

10-Week Performance Marketing Course
Learn the exact paid advertising strategies used by world's best growth marketers to generate profitable results, leads & sales at scale. Get exclusive access to a SuperTeam of top industry experts and learn how they skyrocket growth for brands.
with mentors from brands like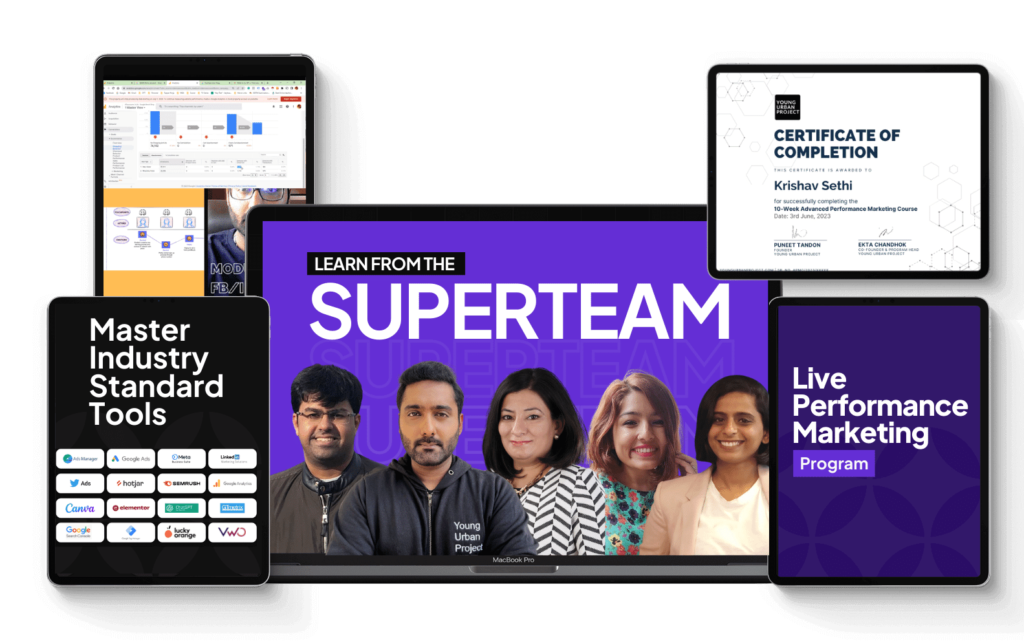 On-demand
Specialization

Courses
Learn these in-demand skills at your own pace
Advanced Facebook & Intagram Ads Course
Become a Meta Ads expert with the latest strategies to bring profitable results for any business. No prior experience required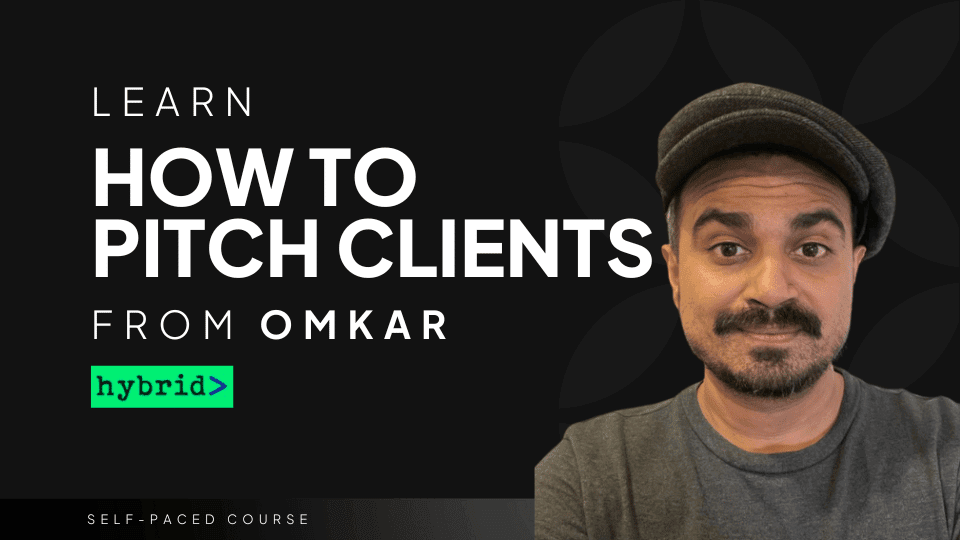 Learn to Pitch & Close Social Media Clients
Learn how to decode client briefs and create winning pitches to close clients. Learn everything from research to ideation to retainer negotiation.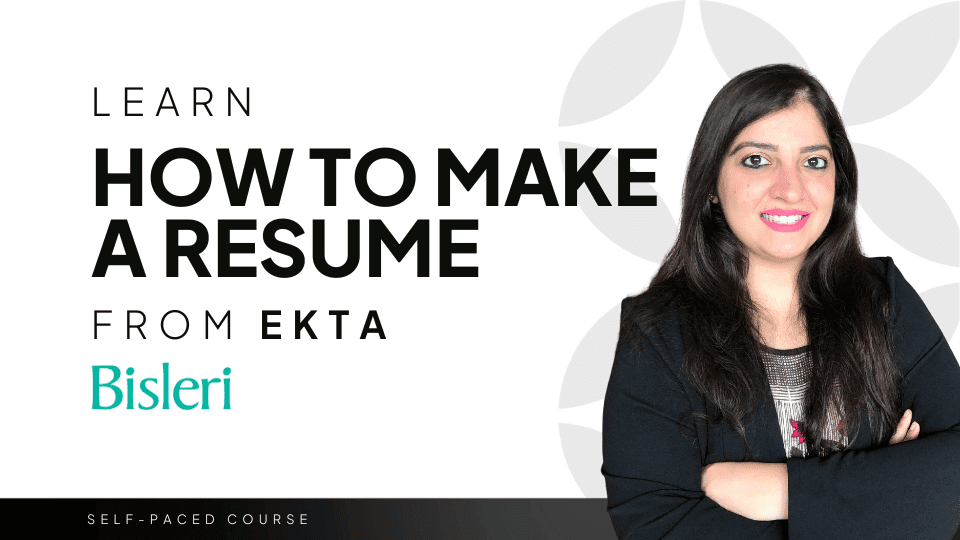 Learn to make a job-winning Resume
Learn how to give your resume a makeover and make it more discoverable by recruiters. Get more interview calls than ever before.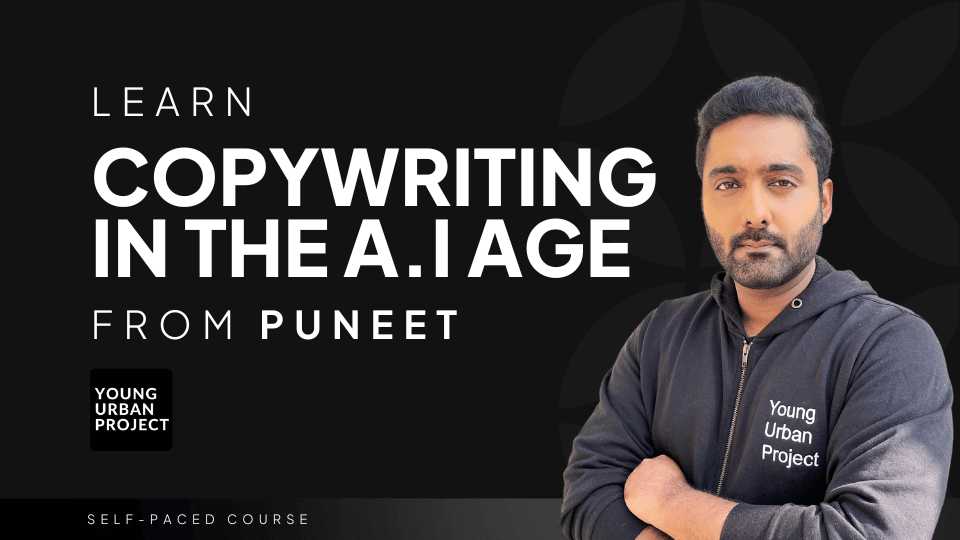 Learn Persuasive Copywriting in A.I Age​
Learn how top direct-response copywriters weave their magic with words and get users to take valuable actions. Learn how to use Generative AI for effective copywriting.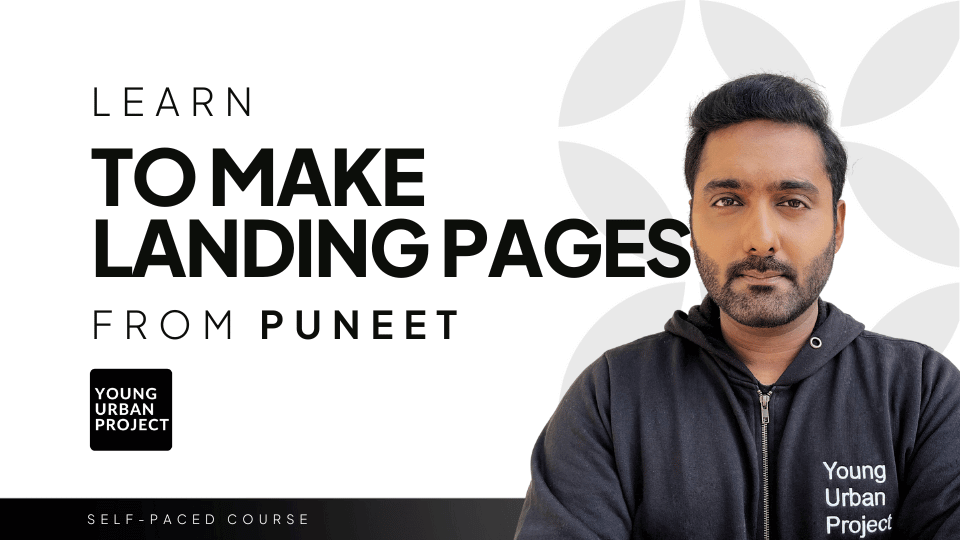 Make High-Converting Landing Pages
Learn how to create sales landing pages that actually convert. Learn everything from writing copy to designing the page. All without writing code.
The
Young Urban Project

Advantage
Get the flexibility of learning as per your chosen format
Get Access to a
SuperTeam

of Mentors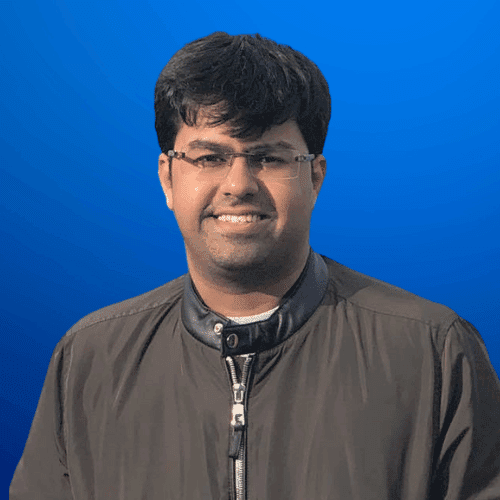 Google Shopping Specialist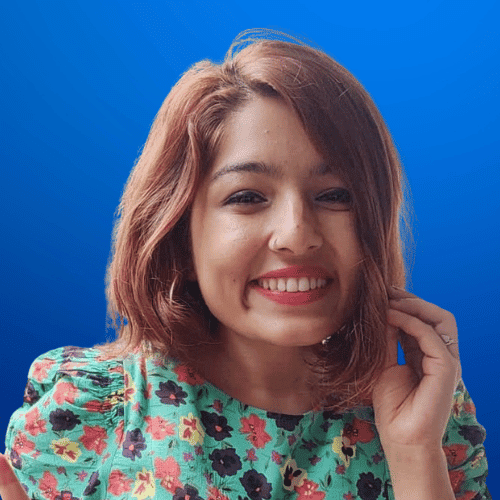 Linkedin Marketing Specialist

Focus on
Practical Learning

& Accountability
Upskilling cannot be boring & theoretical. Our programs are designed to give you industry-ready skills with hands-on assignments that help you bring measurable results.
I am extremely impressed! The course content was top-notch, providing me with valuable insights and practical strategies.
Did the Meta Ads Course. Puneet has done a brilliant job in taking care of minute things. Amazing for Beginner to advanced advertisers. Thank you.
Amazing courses. Would 10 on 10 recommend, whether you are a beginner or highly experienced. Would definitely help you do greater things!
Enrolled in Meta ads course first and once I saw the copywriting course, immediately jumped and took that too because I experienced 10x value in Meta Ads course itself. I trust Young Urban Project forever.
Excellent course that gives you the whole agency experience. Gained a lot of knowledge. And if you manage a digital organization, there are numerous guidelines that can assist you in creating a sound thought process. I'm glad I enrolled in this course.
The course structure is in depth, and the teachings is not just pure theoretical. The mentor Puneet Tandon explains things on his dashboards and gives valuable insights.
Thousands of
Success Stories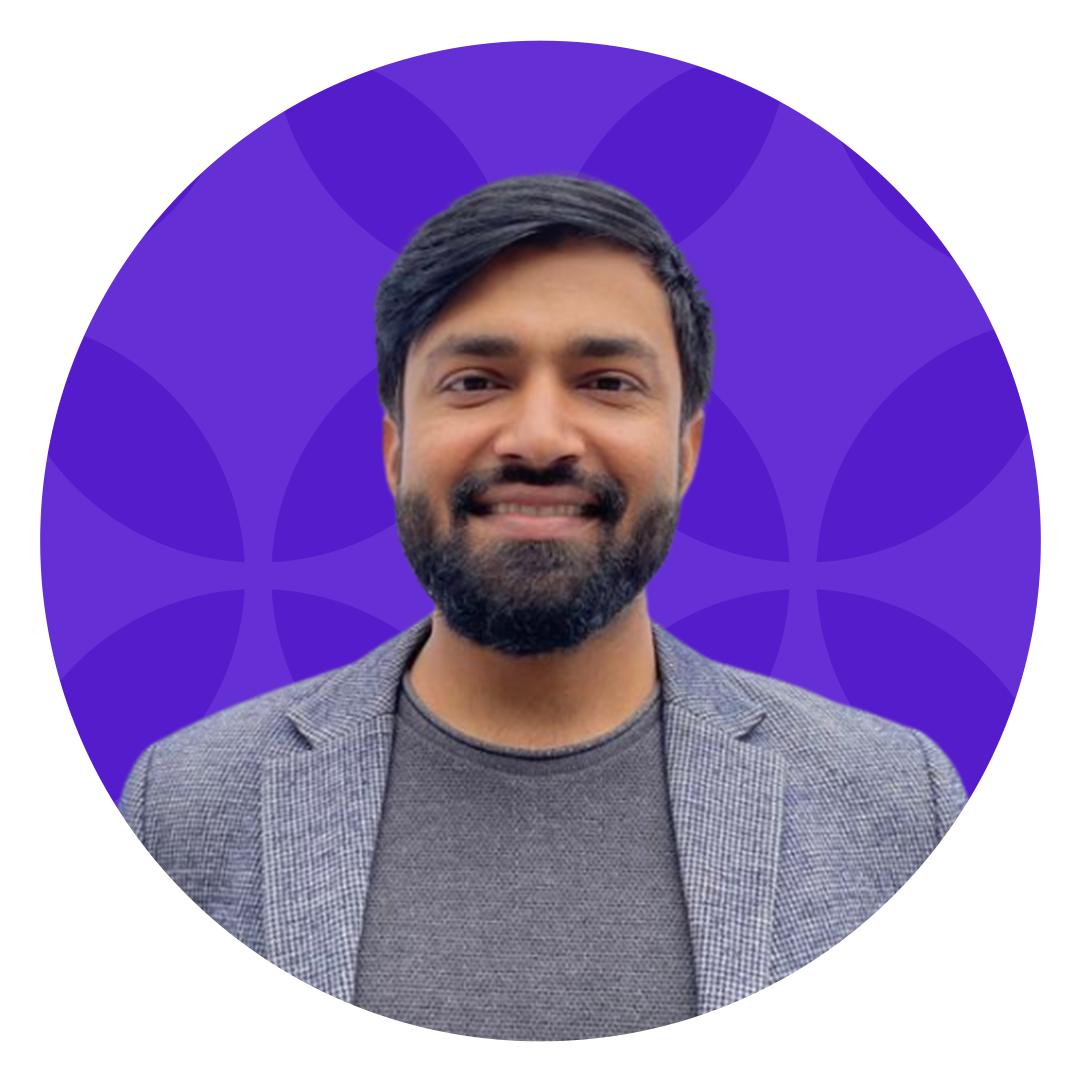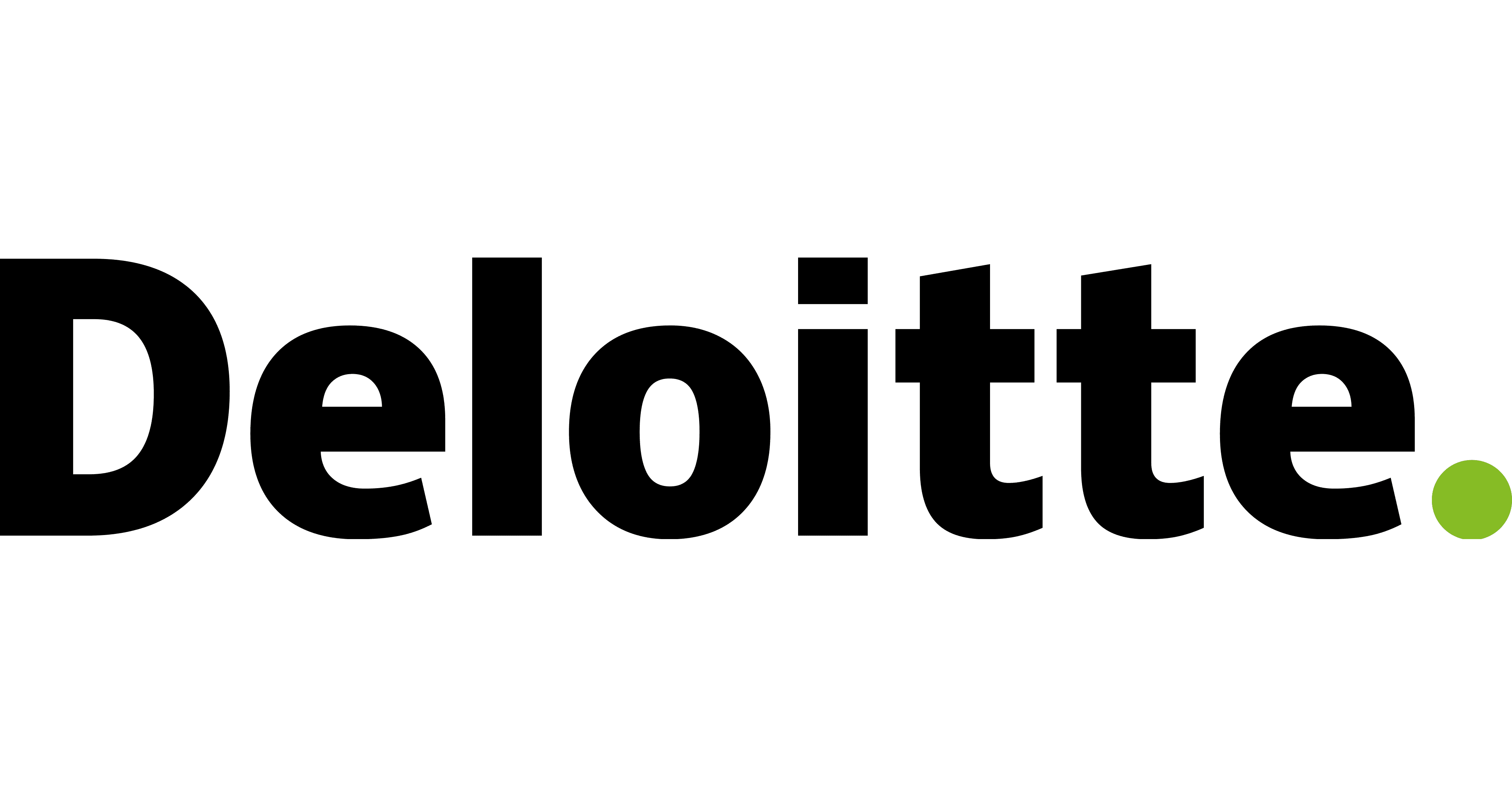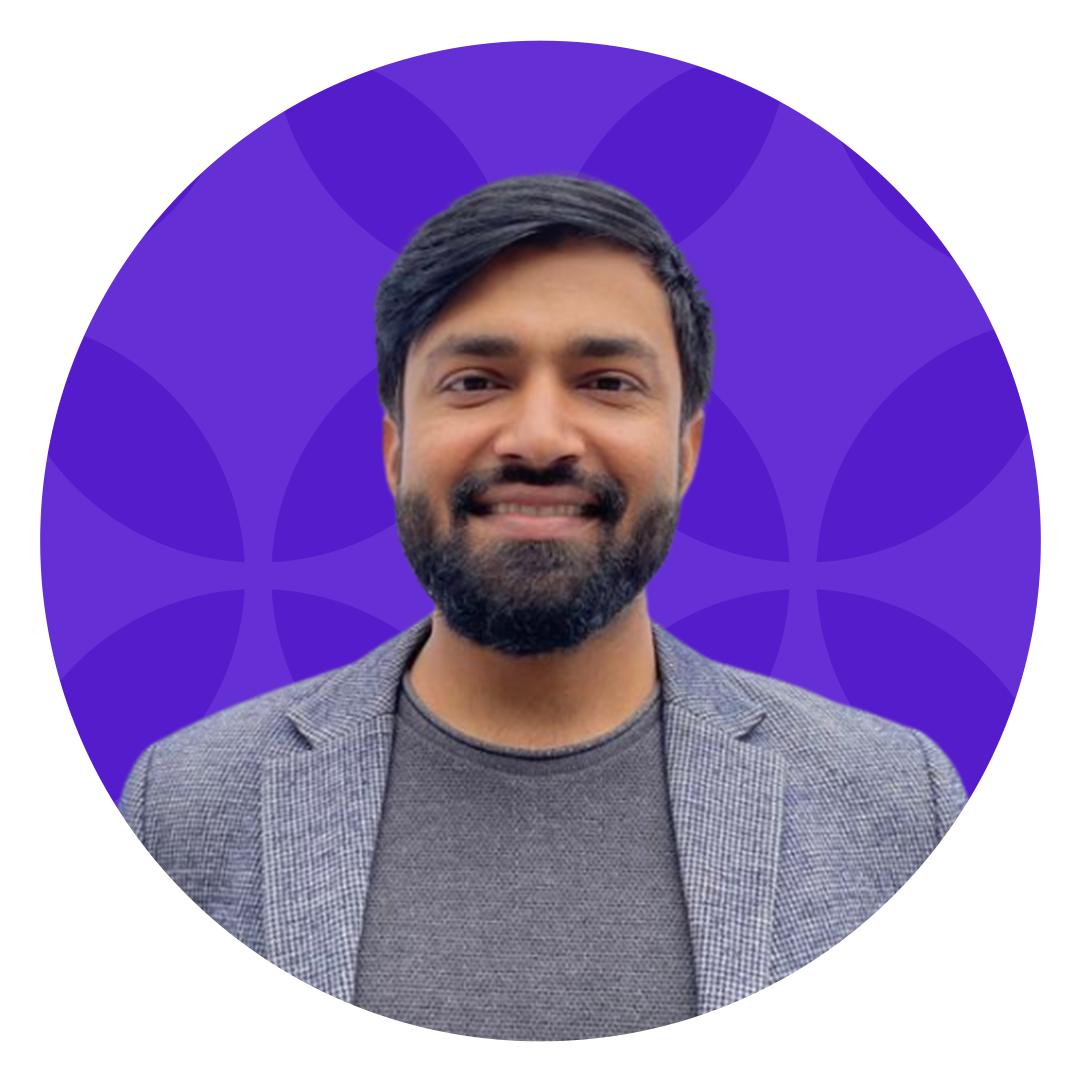 Designation & Description & course taken can come here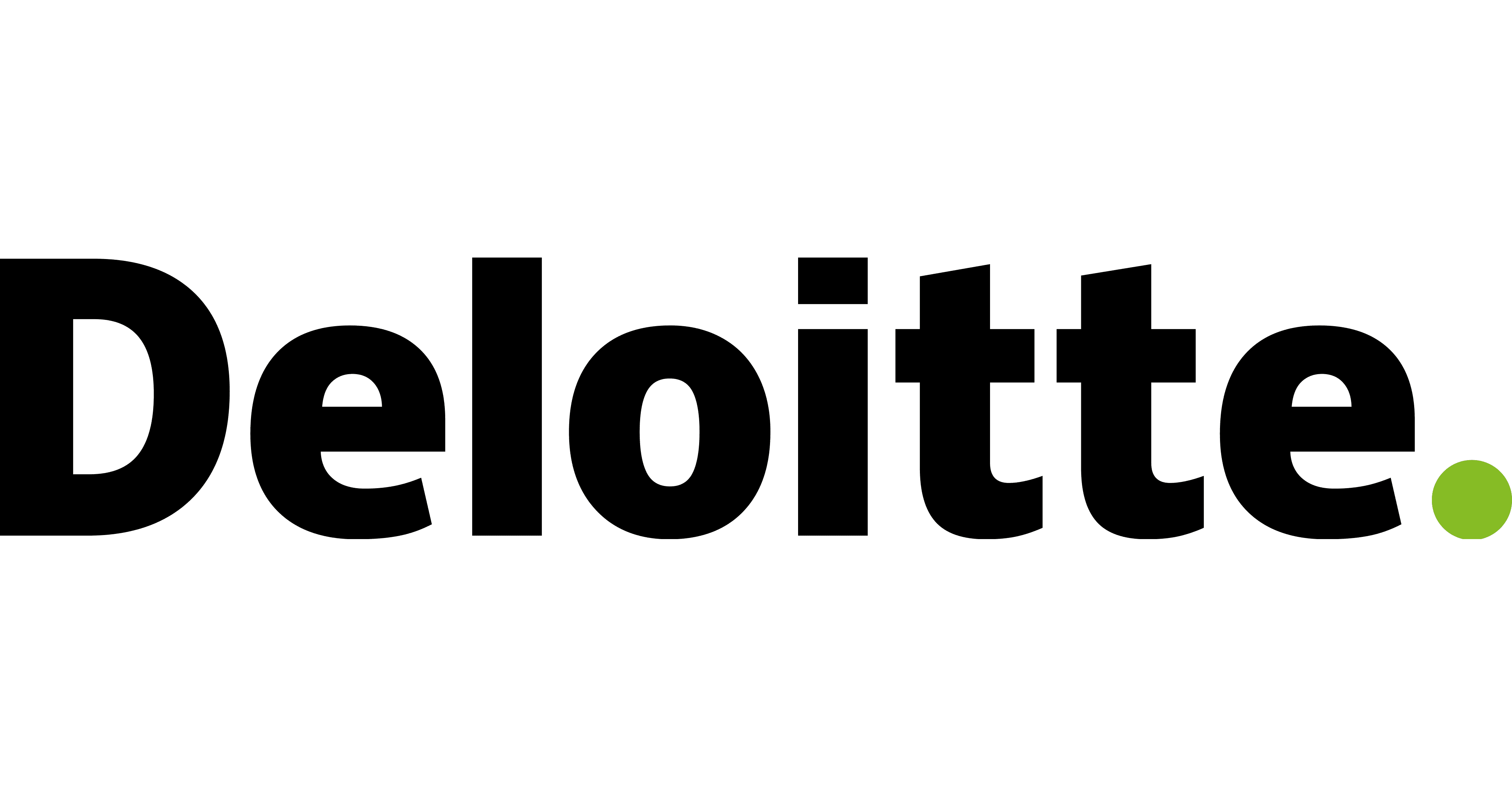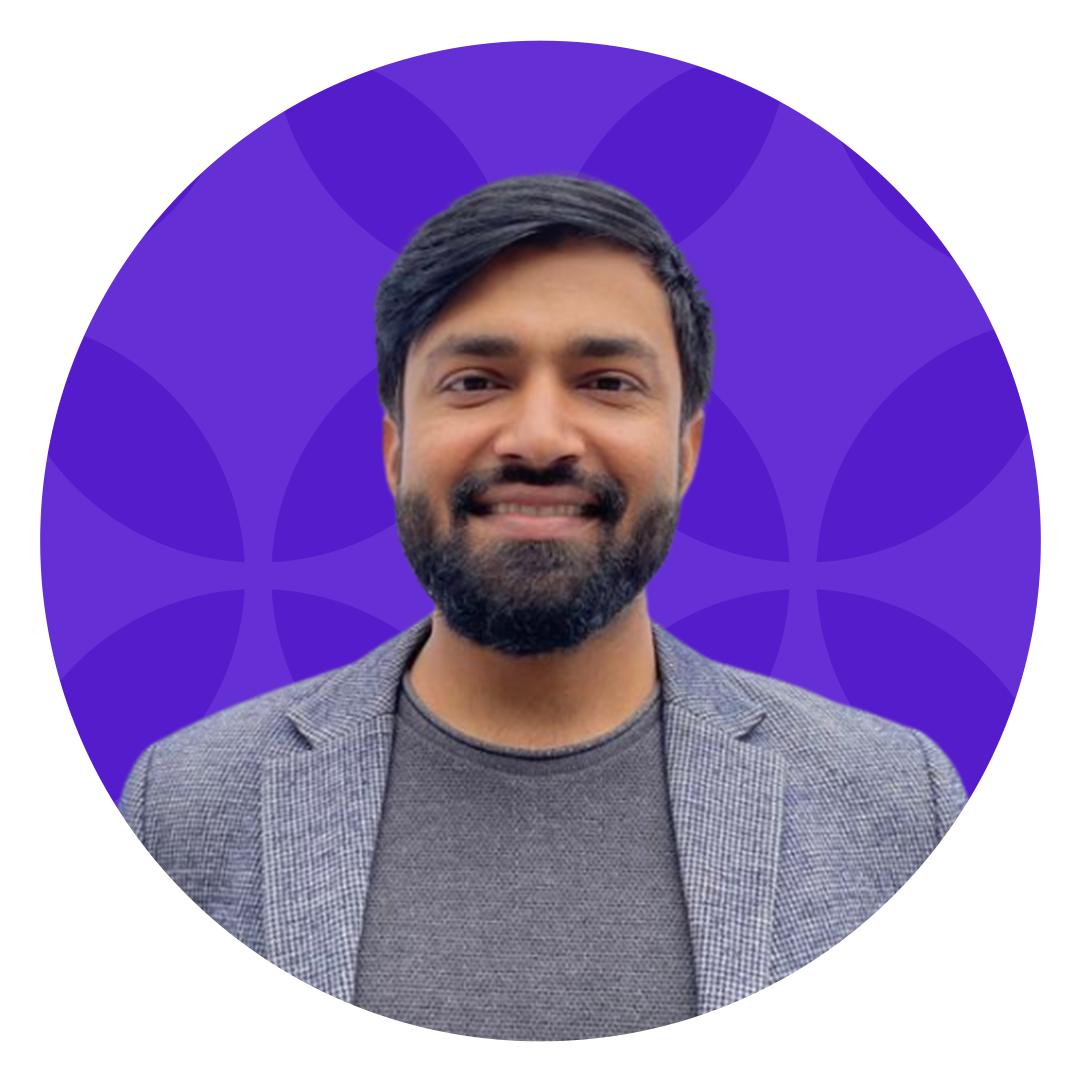 Designation & Description & course taken can come here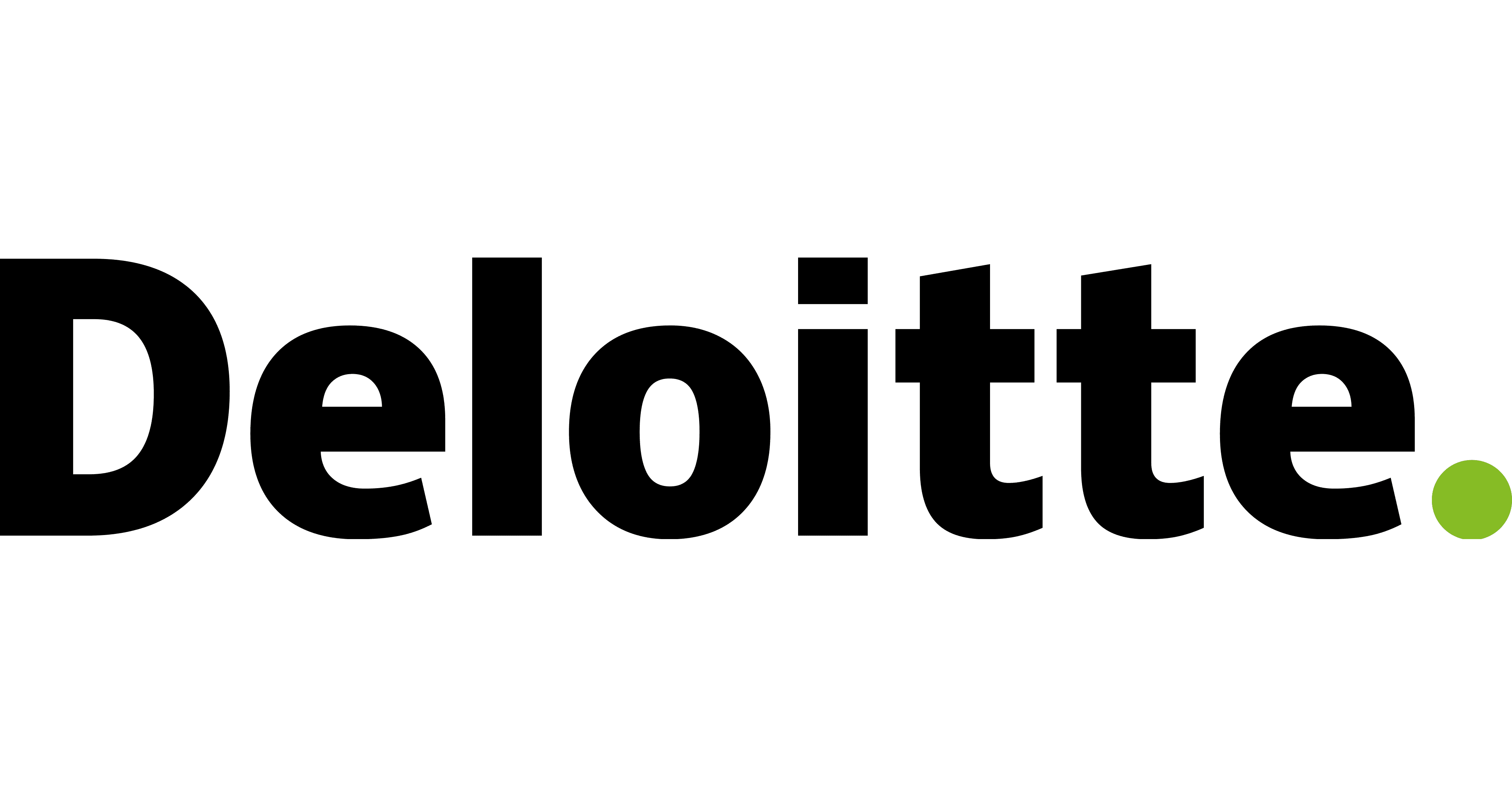 Checkout our FREE Courses: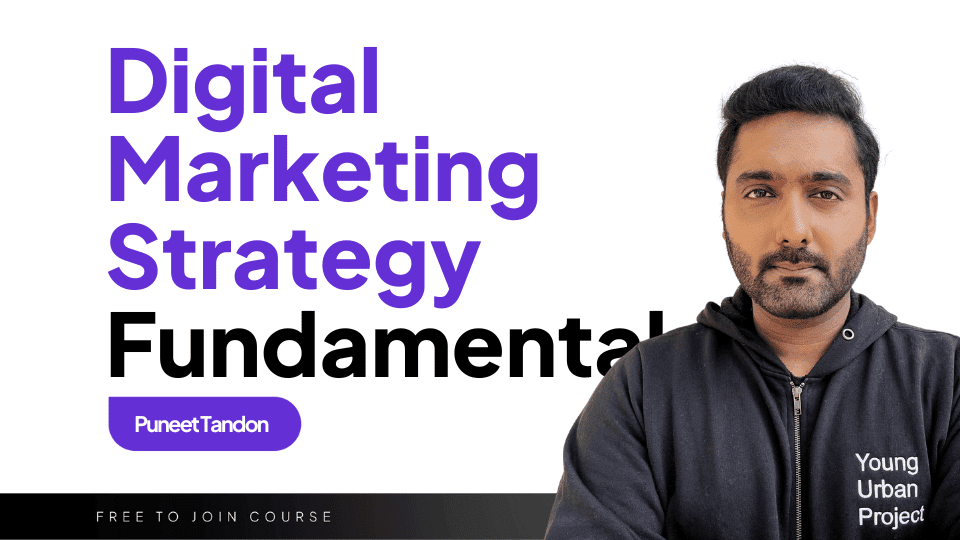 Digital Marketing Strategy Fundamentals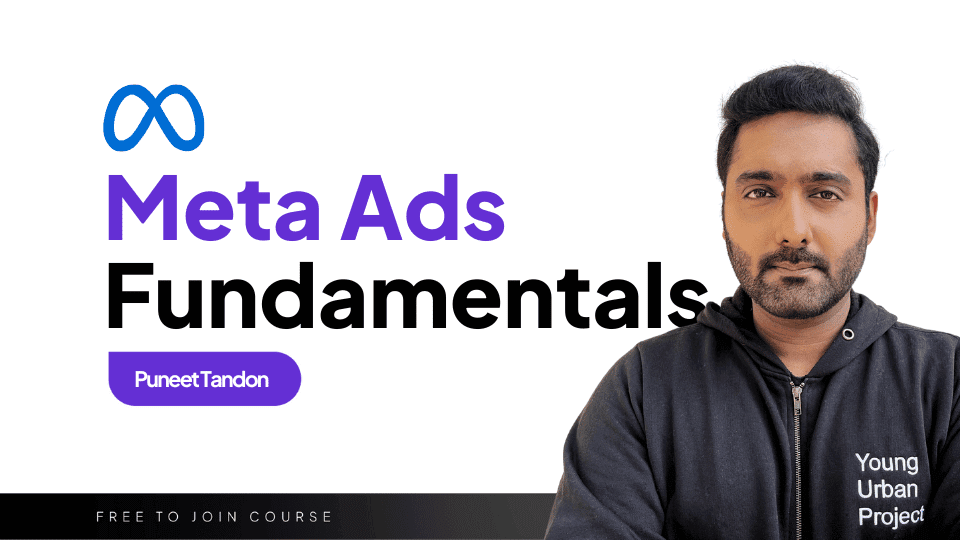 Join thousands of others in growing your digital skills
Receive regular power-packed emails with free tips to keep you ahead of the competition.