In times when accessibility to the internet and gadgets is easy and remarkable, the dominance of Digital Marketing is inevitable.
In this article, you will learn the skills required to get your dream digital marketing jobs even if you are a fresher.
And you will also find the various digital marketing job roles and salary associated with them.
The relevance of digital marketing is such that whether it is a homemaker looking for the nearest solutions to any household problems or a student searching for material for the assignments the first go-to is the online resources.
With this influx of online resources, it is but natural that this digital era has also contributed to creating employment opportunities.
While skimming through the internet, we come across trending memes, or insightful articles, or viral videos – all this (and much more) falls under the scope of digital marketing.
A lot of times, we wish to create these ourselves or sometimes just thinking maybe this could be done better or that could be a better way of writing this.
If you have had these thoughts, a Career in Digital Marketing is your calling.
The next question that will come to your mind is what is the scope of careers in digital marketing?
We have made the answer easier for you. By the time you reach the end of this article you will have a clarity which is the path you should choose.
But before the let's set the premise:
Why is this the best time to learn Digital Marketing?
The world has already had a paradigm shift to Digital and by the year 2021, all the companies in India or around the world will have an online presence and thus further creating a lot of career opportunities along the way.

Digital marketing is quite a progressive field. As mentioned at the beginning of this article, the inclination towards online media is increasing manifold with technology developing every day.
To progress with this development one has to continuously develop the digital marketing skills to grow your career.

The digital economy is growing almost at a rate of 10x higher than the traditional economy and companies that are engaged in online business are twice as likely to create digital marketing jobs.

Digital Marketing is more like a big canopy with various career options branching out. It provides you with numerous career options. Depending on what you love you choose your field. If coding is what you love, you can opt for web designing; or if you are inclined towards writing, you can go for a content marketing role, and so on.

Gone are the days when you had to spend sleepless nights mugging up the various formulas that you know have no use in your life. Now is the best time to explore your varied interests.

In the age of Digital Nomads, the office rules are gone. You can dress as you like instead of having to wear the boring formals among the many things.
This is a domain where you can find varied digital marketing jobs based on your particular skillset – whether it is creative or analytical.
So what exactly do you need to crack digital marketing jobs? Is it easy to get a job or does it require any special skills? Let's have a look!
Top Digital Marketing Skills you should Master
There are a few suggested skills that are a must for becoming a successful digital marketer.
Mastering digital marketing channels like SEO, PPC, Content, Email, and Social media
Data Analysis (especially Google Analytics)
Should be able to analyze the effectiveness of the efforts
Basic knowledge of WordPress or other Content Management Systems (CMS)
Basic design skills
Sales skills
Objective thinking
Creative thinking
Be tech-savvy
Ability to adapt to any kind of environment
These are a few notable skills that you must master to become an awe-inspiring Digital Marketer.
While there is a lot more needed to become an Industry-leader, these mentioned skills are the building blocks to reach the top level.
If you want to learn 360-degree digital marketing from Industry-Experts through Live Projects with Top Brands, then check out our Advanced Digital Marketing Course. Join the upcoming cohort to become a Digital Marketing Pro. Click here to learn more.
What's better – Digital Marketing Jobs or Starting a Digital Marketing Agency
The next step deciding is if you want to take up a job or start your own venture.
You could have at some point probably thought of entrepreneurship, just like almost everyone else.
If you want to get into the digital marketing field or if you are looking to make a career out of digital marketing, starting a digital marketing agency could also be one of the most profitable ideas you can explore.
Obviously you need to be prepared of the challenges in starting your own digital agency but it surely can be the most rewarding experience for you.
Here's a list of few points that would convince you that starting a digital agency is a great idea!
Pros of Starting a Digital Marketing Agency
1. Services are evergreen
A lot of people while starting out an entrepreneurial journey have the first instinct to turn to products while shying away from services.
Nonetheless, there are many advantages to starting a service-based agency.
It is a fact that services are always going to be an evergreen industry. There are various services required by individuals and companies on a daily basis.
Since it takes a lot of human effort and time to provide services, one company cannot capture the entire market.
And thus in spite of many digital companies being out there, there are a lot of opportunities for new players. Everyone can co-exist.
One way is to pick a specific niche or industry, for example, hospitality or healthcare, or automobiles, and design a digital marketing agency that distinguishes you for servicing this particular niche.
Another approach is to select one branch of digital marketing (for example – Performance Marketing) that could be your specialization so that your agency could become an expert on those certain services.
2. Making a consistent stream of Income
A typical revenue model for any digital marketing agency is charging a retainer fee from the clients. A business needs consistent income every month to take care of the monthly expenses some fixed and some variable.
A digital marketing agency would be a great business model when you can build a stream of consistent monthly income.
Once you settle in and give your business 3 to 5 years eventually you will be able to clearly predict the prospective income you will earn in the next three months based on the number of clients that you have.
3. Help in creating Employment Opportunities
Once your agency kick starts and when you have made a consistent stream of income from your clients, it will not just be profitable for you, but you would also be able to provide employment prospects for the people.
A lot of people think of bringing together a bunch of freelancers and getting the assignments done but experience says that running a digital marketing agency is way better than a mix of people working as freelancers.
One reason for this is because in a digital marketing agency, you are forming a team whose productivity will be much higher than each person working individually.
Everyone's time and effort would be much more working together than when people work separately.
Since you are the one handling the show and setting up the team together you will have a profit margin which you can take home.
The efficiency that you build through this teamwork will be the profit that you will enjoy.
4. An agency acts as a Safety Net for your Income
As this Covid-19 pandemic has taught us, even if you are an established digital marketer earning a good salary, your job is still at risk.
If such a scenario or even recession hits, the very first thing that companies do is to reduce the marketing budget. Which will also mean that they might not need marketers and could eventually result in people being laid off as a consequence of the companies not doing well.
This is generally not the case with an agency. Typically if you are running a digital marketing agency where you are catering to 10 different clients who pay you a retainer every month, even in the worst case scenario not all of your 10 clients will withdraw in a single month. It will never crash over-night. This translates into stability for your career.
5. Building yourself an asset
As an employee apart from your personal brand investors have nothing to buy out.
However, if you have created an agency, over a period of time you will be able to have a valuation for your company.
Which means that while creating an agency you are building an asset which can be bought.
In a usual scenario the valuation for a digital marketing agency is calculated somewhere between 5X to 10X of the annual revenues.
There is no denying the fact that building an agency is a challenge but if you sustain the first few hurdles and have the processes and systems in place you will be able to build a consistent income even without the daily struggle.
However, some of you might want to opt for taking up a marketing role with an organisation.
In fact you can even do extremely well by working in digital marketing jobs, while not taking up the stress to run a business, do payrolls, manage employees etc.
It is also recommended to take up a job in the initial phase of your career and learn the tricks of the trade plus build a network before jumping to start your own agency.
So, if you are inclined towards digital marketing jobs, it is important to know what kind of a job role will be suited to you based on your skillset.
There are many Digital Marketing Job Roles but I have listed a few for your understanding.
Major Roles in Digital Marketing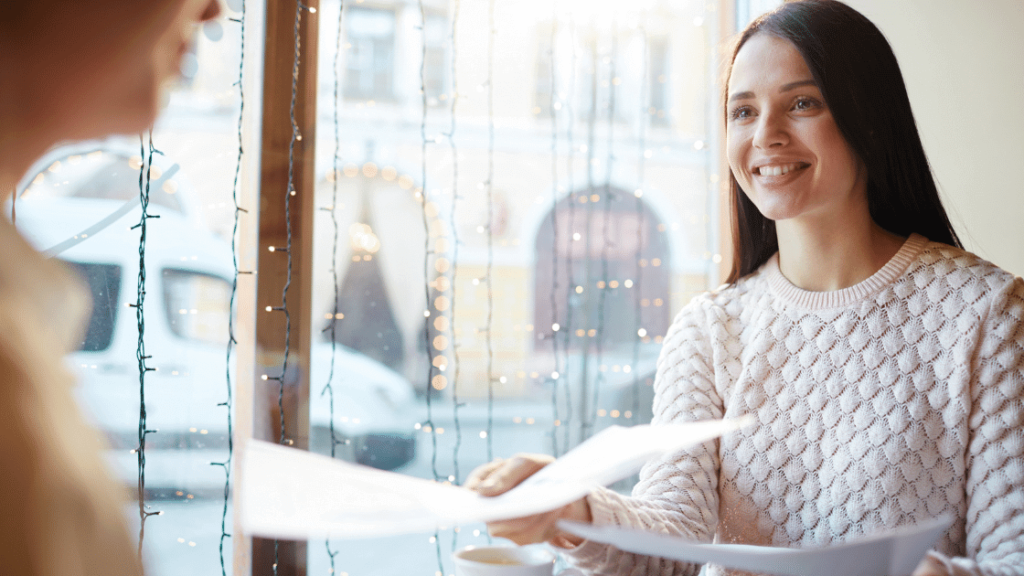 1. Digital Marketing Manager or Digital Director:
This is one of the senior positions when it comes to Digital Marketing jobs. To attain this designation, a minimum of 5-7 years of experience in Digital Marketing.
This profile looks after the overall marketing development developing strategies that will drive more traffic, designing the digital marketing campaigns, making improvements in the website and updating it regularly, and more.
2. Web Developer & Web Designer
The profile of a web designer or developer entails the responsibility of creating the amazing websites that we come across on the internet.
While the terms 'web developer' and 'web designer' are generally used interchangeably, but a web developer has a more specific role than a web designer who does varied things.
A web developer or designer is responsible to design, build and improve websites making them appealing and user-friendly.
Prior knowledge of JavaScript, JQuery, HTML, CSS, and web programming is required to get into this role. Other languages that can help in current times are React, Angular, PHP, and Python.
3. Social Media Executive and Social Media Manager
Social Media jobs are highly sought after and are considered to be the coolest amongst digital marketing jobs. But be sure to understand that its not just limited to Tweeting and Instagramming.
There are various other responsibilities involved. As a social media executive/manager first and foremost you have to keep a check on the latest social media trends and plan strategies accordingly.
Further, you will also be responsible to coordinate with the content team and client servicing team on regular basis for creating quality content or video.
Understanding of all the social media platforms and a lot of creativity are a must for this job role.
4. SEO Executive/Expert
SEO stands for Search Engine Optimization, which in layman terms means creating your website and content on it in a way that it is easily discoverable on Search Engines (like Google) when a user is searching for something related to what your website offers.
When your website appears in search results on searching for relevant queries, the user will visit the website. This will create a flow of free incoming traffic for your website.
This traffic can then convert into leads and sales.
A well-designed website won't be of any use if it is not promoted well. SEO Experts are the ones who make sure that the company's website is seen all over the web.
They are responsible for ensuring traffic on the website and also improving the Google search rankings.
The job includes making the content on the website search-friendly, conduct keyword research, use SEO tools, build sitemaps, create backlinks and improve the website's authority through SEO tactics.
5. PPC (Pay Per Click)/SEM (Search Engine Marketing) Expert
You must have come across sponsored Ads on top of the search results, and banner ads on different websites you visit.
These Ads give an instant boost to businesses and generate traffic for their websites without having to wait for months for SEO to show results.
These Ads can be used to generate Leads, Sales or Awareness for the company and therefore there is a great demand for PPC professionals.
As a PPC/SEM expert, you are supposed to manage PPC keywords, split ad groups, refine landing pages, generate reports, provide suggestions for ad copies and graphics, etc.
It is also your job to ensure the best return on the Ad Budget spent on the Ads and maximise the ROAS (Return on Ad Spend).
If you have an analytical bent of mind along with creativity too, this is a great role for you.
6. Content Marketer
You would often come across videos, articles, memes, and other content pieces which become viral. While there are also some others which you feel you would have done a better job at. You may think that you can write better than what is already there on the web then content marketing is the role for you.
A content marketer is required to create content that has all the qualities of going viral and to make sure that the content is promoted satisfactorily through SEO. The job would also include coordinating with other teams and integrating their inputs in content, following content trends, etc.
To get into content marketing you will need perfect knowledge of the English language along with a lot of creativity.
Other Roles
In addition to the above, there are many other roles or designations in Digital Marketing. They would depend on the organizations and their needs. A few which can be further listed are:
Analytics Manager – They use tools like Google Analytics, Facebook Insights, Adobe Analytics, etc. to find what is working and what is not. This requires an analytical mind to figure out trends and business opportunities that might not be visible to the naked eye.

CRM Manager – Customer Relationship Management is an important aspect for businesses. A CRM Manager makes sure the customer queries are addressed within a specified TAT, the sentiment of people talking about the brand is primarily positive, and turn negative sentiment into positive by delighting customers. CRM Manager might also have to work as ORM (Online Reputation Management) Manager.

Email Marketing Manager – Email is one of the most ROI-positive digital marketing channels out there. An email marketing manager is responsible for building email lists for a brand and sending them regular informational or promotional email updates. An Email Marketing manager creates email workflows to send custom communication for people at different phases of the customer journey. This role also involves strategizing email communication that gets people to take an action.

E-Commerce Manager – This role is responsible for maintaining the online store of the company. This could include planning and development of the online shop experience, product selection, and assortment. Further, they might also have to analyze sales and customer behavior in order to maximize conversion rate.

What is the Digital Marketing Jobs Salary you can expect
The next and the most anticipated question that comes to your mind is – How much will I earn in this field?
The salaries majorly depend on the industry and the type of organization. The next deciding factor will be the role that you choose.
The city you work in will also have an impact on the payscale. The salary band of an individual in a Tier 1 city is likely to be higher compared to a person having comparable skills but in a Tier 2 city.
To understand a general band of salaries:
Junior or Entry-Level Roles (0 to 2 years experience): Salaries can start from Rs. 3,50,000 and go upto Rs. 5,50,000 per annum.
Mid senior roles (2 to 5 years experience): Salaries can start from Rs. 6,00,000 and go upto Rs. 10,00,000
Senior roles (5 to 10 years experience): Salaries can start from Rs. 11,00,000 and go upto Rs. 20,00,000
Leadership roles (10+ years experience): The salaries can go from Rs. 25 Lakhs upwards
The above salary figures are indicative only and do not represent the outliers. Different companies have different remuneration for digital marketing jobs.
How do I start?
Now that you know what are the various career opportunities in Digital Marketing jobs, the next step is to take the plunge.
There is no necessity for a special degree to get into Digital Marketing but certainly, Digital Marketing Certification will give you an edge in the crowd. It will also ease the struggle to find your dream job.
Below are some links where you can find latest openings for digital marketing jobs. Click on any of them to see the list: